New York Times today details the White House appointment of an overseer to set compensation for top executives at companies currently on what I like to call "corporate welfare."
It seems these guys just got a caseworker. Maybe it's time for a home visit. In what is shaping up to be the most effective use of the title "Welfare to Work," will the titans of capital finally be subjected to their own policies?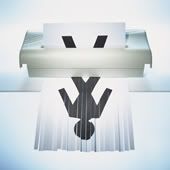 Obama Names Overseer to Set Pay at Rescued Companies
"The Obama administration on Wednesday appointed a compensation overseer with broad discretion to set the pay for 175 top executives at seven of the nation's largest companies, which have received hundreds of billions of dollars in federal assistance to survive."

Snip

The mandate given to the new compensation official, Kenneth R. Feinberg, a well-known Washington lawyer, reflects the federal government's increasingly intrusive role in the corporate affairs of deeply troubled companies."
Emphasis on intrusive is mine. Really? Is it intrusive when Buffet buys a huge stake in your failing company, and than tells you that things are going to change? We bailed them out. The tax payer stepped up and gave them more money than any of us will see in our lifetimes, barring a trip to Zimbabwe. I recall Lehman Brothers begging for a little intrusion.
The article points out that Mr. Feinberg, a Washington lawyer, will receive no compensation. How Socialist! or Communist! Or something worse! We better step in with a little bonus program for Mr. Feinberg or he is just not going to be motivated at all. Something tells me that if the tables were reversed, private industry would be incentivizing Mr. Feinberg with bonuses predicated on the amount of "fat" he could trim from the backs of the CEOs. Sounds like a plan!
In fact, I think what these guys need is a little dose of the unfettered, free market capitalism that has come to redefine working life in America over the past several decades. Let's furlough them, cut their hours, make them pay more for crappier healthcare and get their secretaries to start tracking their postage and use of the copy machine. Water coolers should be replaced with vending machines (more efficient and each employee is responsible for their own consumption).
Next up, Obama needs to appoint a cubicle Czar, who will be conducting executive reviews with a consultant. They will be sending out a memo detailing the need for each top executive to detail their contributions to the company.
The corner office will be gone--studies show executives work much better when surrounded with the monotone environment of gray, padded walls approximately 5 feet in height. And we will want to make sure their computers are visible to the entire office so we can dock them for any personal time.
Their healthcare costs are atrocious, and they demand way to much pay. We can fire them, hire younger workers, secure H1 B visas for a replacement and outsource the rest. Or just fire 3 out of 4, and make the remaining executive cover the work of all of them: he'll be so relieved and desperate to keep his job that he will be a real company asset.
Of course, the most efficacious time of the year to fire executives would be right before Christmas near the start of the next corporate year and before bonuses are issued. But maybe we don't want to waste that long because everyweek's pay is a drag on the company's bottom line. Of course, when they do receive their Friday notification, they will have an hour to gather their things and receive an escort out of the building. Better not downsize them on a Monday or they might touch down on the hellipad at work on Tuesday, all hopped up on Hennessy and ready to shoot the place up.
Cross-posted at my blog: PinkSlipNation